We promise to provide you with outstanding customer care and state-of-the art hearing solutions to help you hear better. Satisfaction with your new hearing instruments is our top priority. We will guide you through the process of purchasing hearing aids to improve your hearing and restore your quality of life.
Our expert staff will provide you with the level of service and expertise you would expect from an experienced hearing professional. Our state-of-the-art testing and fitting equipment allows us to provide you with an unsurpassed level of comprehensive hearing care. Our commitment to better hearing is enhanced with an extensive line of digital products that have proven themselves to be on the leading edge of hearing technology.
What are the benefits of using hearing aids?
Communication is critical in life. Your job and social interactions are all more rewarding when you can communicate confidently – and hearing is vital to that. Research shows that people who get hearing aids benefit from:
Fewer instances of confusion and disorientation
Increased ability to concentrate and multitask
Better memory skills and a greater ability to learn new tasks
Alertness and awareness of their personal safety
Increased earning power and more control over their lives
What are the Styles of hearing aids?
Hearing aids come in different styles, though not every one is right for every individual. Factors such as the wearer's level of hearing loss, size of ear canal, even dexterity issues impact which style your hearing care professional ultimately recommends. We work with most hearing aid manufacturers, which allows us to provide you with the most current technology and provide you with the best product that fits your needs.
Behind-the-Ear (BTE)
​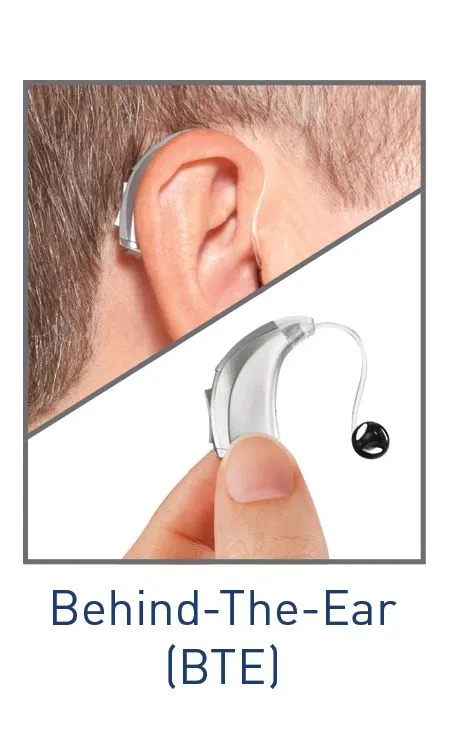 ---
Receiver-in-Canal (RIC)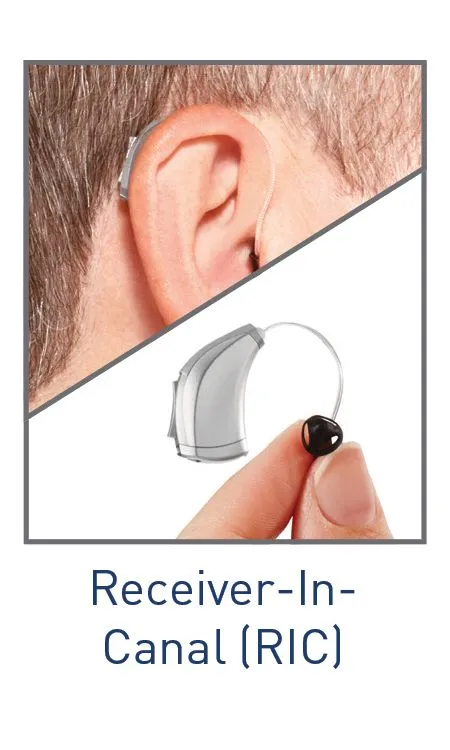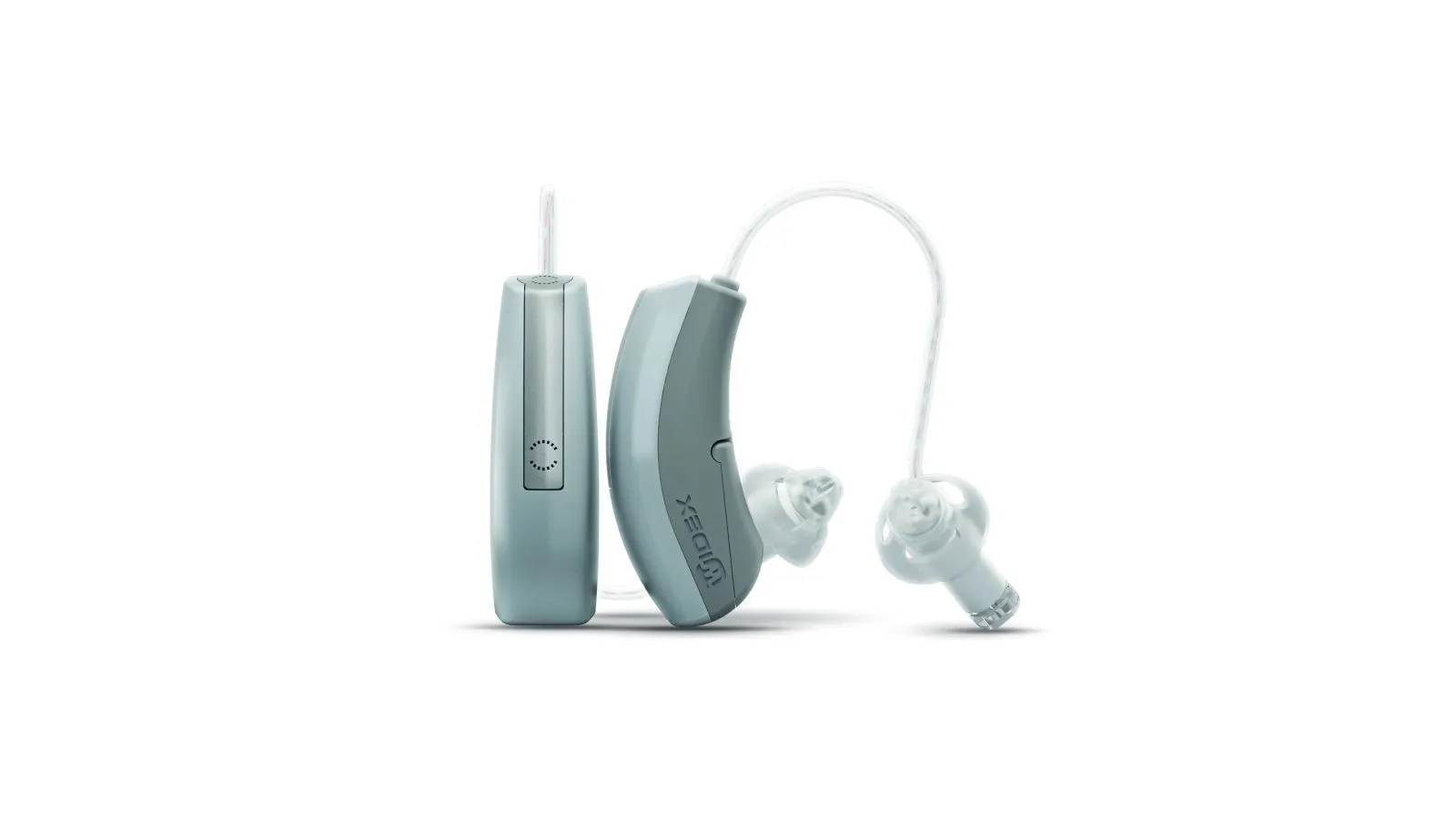 ---
In-the-Canal (ITC)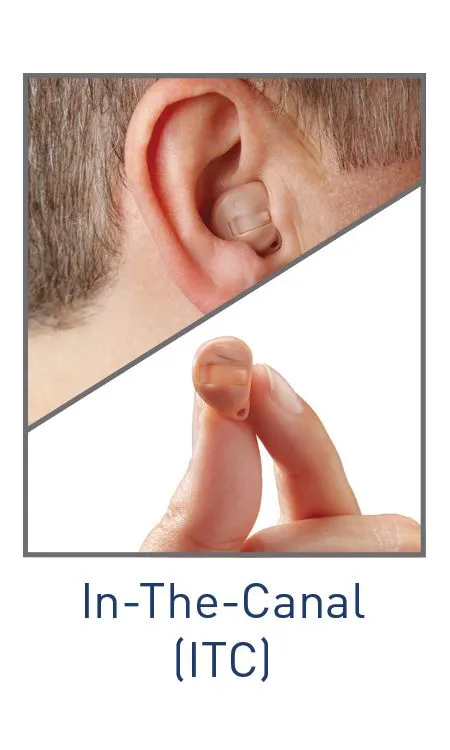 ---
Completely-in-Canal (CIC)
---
Invisible-in-Canal (IIC)